Welcome to Davis School Arts Foundation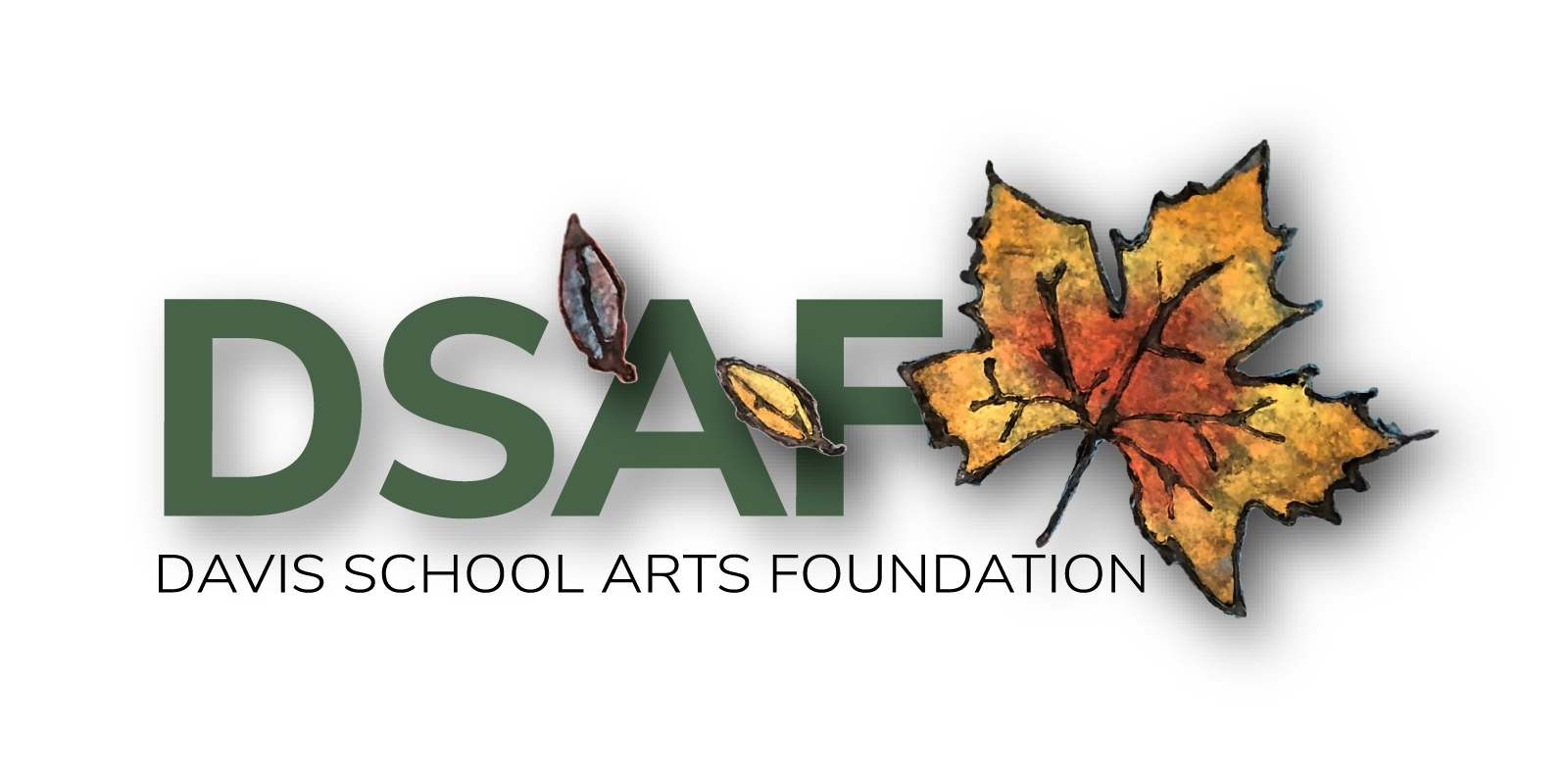 DSAF Rises to the Pandemic Challenge
The pandemic raised dramatic challenges for all of us but especially for students and teachers. During the 2020-21 school year in response to COVID-19, we were proud to support an Art Kit and curriculum, created by the Davis Arts Center, for 5th grade students in the Davis public schools. All 5th graders received a bag full of art supplies and instructions for small art projects leading up to a self portrait
The Art Kit was a successful departure from DSAF's regular grantmaking process. Even before the pandemic DSAF had begun to re-evaluate how we serve students and support learning in Davis schools. Very few changes had been made since the inception of DSAF over 40 years ago and the process had become cumbersome and antiquated. The Art Kit project provided equal and consistent art opportunities for the students and teachers involved, delivered more funding to support a larger project for more children, and reduced the burden of administration for everyone.
DSAF Continues to Meet New Needs of Our Community
Based on the success of our partnerships with DJUSD and the Art Center last year, DSAF is funding one or two large projects again this year. We will not be soliciting individual grants from teachers and artists. This year's project(s) will be announced by the end of 2021 and completed by the end of the school year. 
DSAF will use this year to continue to explore and refine how we can strengthen our finances, improve our organization structure and increase our grant giving. We will hold focus groups with teachers, artists, parents and district administrators to learn what is needed most. Our goal is to build a resilient and effective grant program for the 2022-23 school year and beyond. We look forward to sharing that with you. There are many ways you can work with us by participating in focus groups and surveys, supporting DSAF fundraisers, serving on our board and more. Please visit our website davisschoolartsfoundation.org or email us at dsafstudio@gmail.com.
STAY TUNED…
Bill Fairfield and DSAF hope to return the popular Home for the Holidays Concert LIVE at the Veterans Memorial Theater on December 21! Watch for more information here soon.